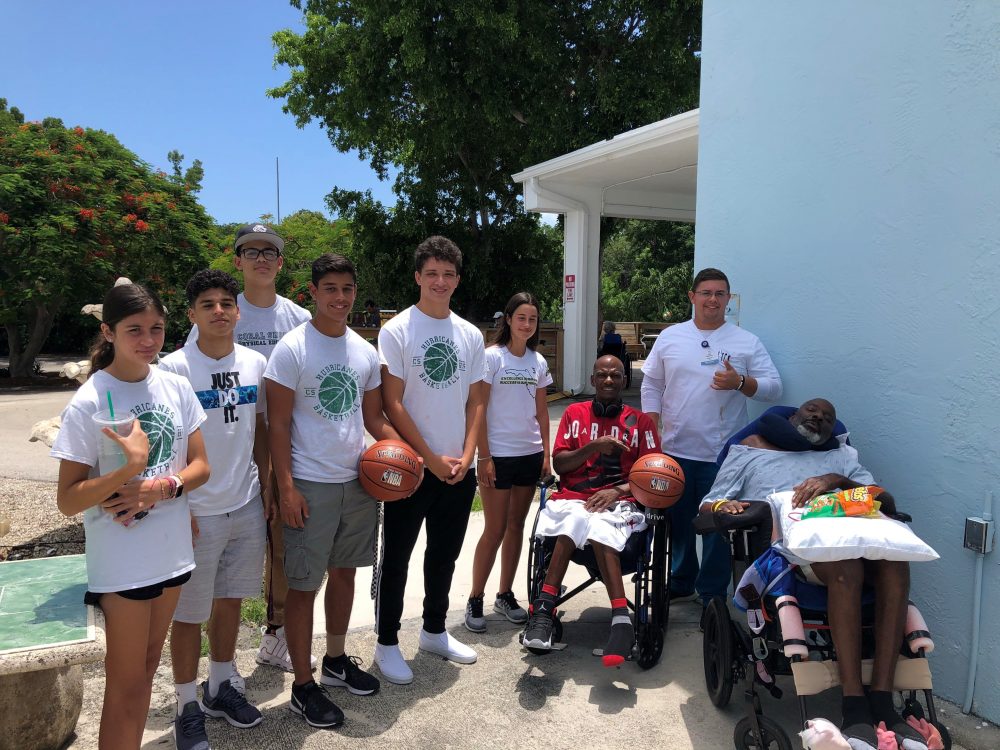 This summer some of the players from both Girls' and Boys' Varsity Basketball bought new basketballs and delivered them to Crystal Health and Rehabilitation Center in Tavernier and then spent some time playing on the court with some of the residents.  The residents were delighted to see the kids and to be able to play that they told the players that they'd like to come watch them play some games during their season.
Captains for the boys team are Nick Rodriguez and Jason Castillo and the Captain of the girls team is Lucia Rodriguez.
Coach Kathy said, "This will be the 4th year our team has volunteered at this event. The girls do a different job every year. This year they were in charge of awards. They had to announce the winner, give them their ribbons and then cheer for the athletes."
One of the Captains, Junior Riley Dobson announced, "This is one of my favorite community service events we do at the beginning of the year because it brings the team together at the start of the season and the athletes are so much fun to cheer for because many times they dance and high five us for cheering for them.  It's rewarding to give this time to others who appreciate it so much."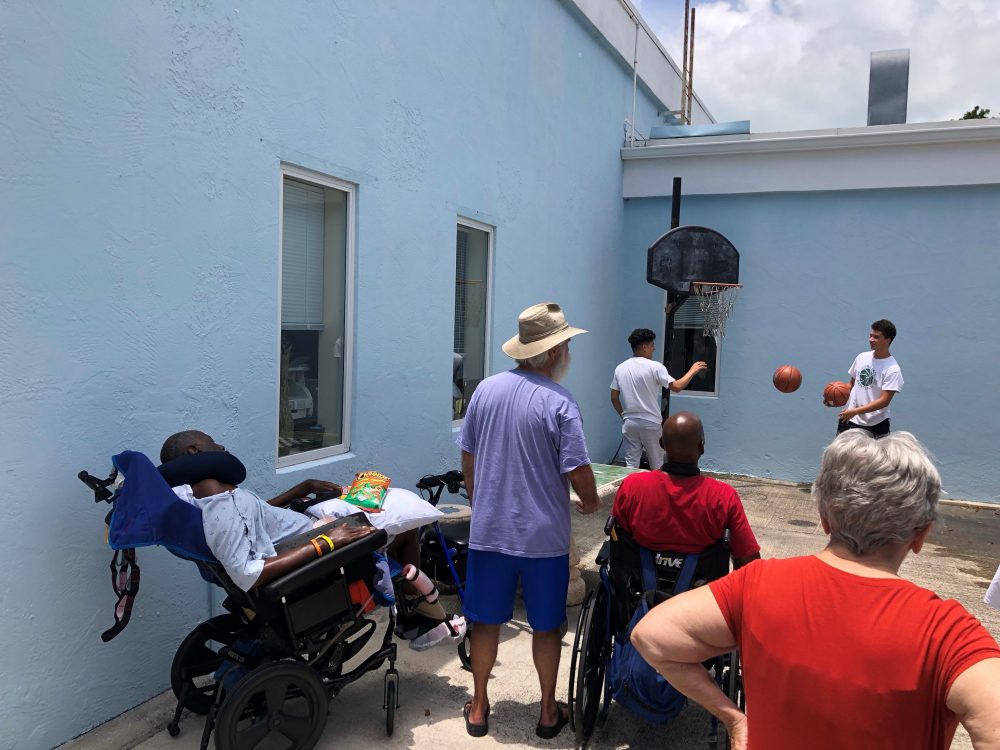 Other players can also be heard saying how much they enjoy helping at this swimming event for Special Olympics because they "always get a different job to do and everyone is so appreciative of their time, especially the athletes who we are there for."
"Helping others is what it's all about," senior Carly Lindback stated.