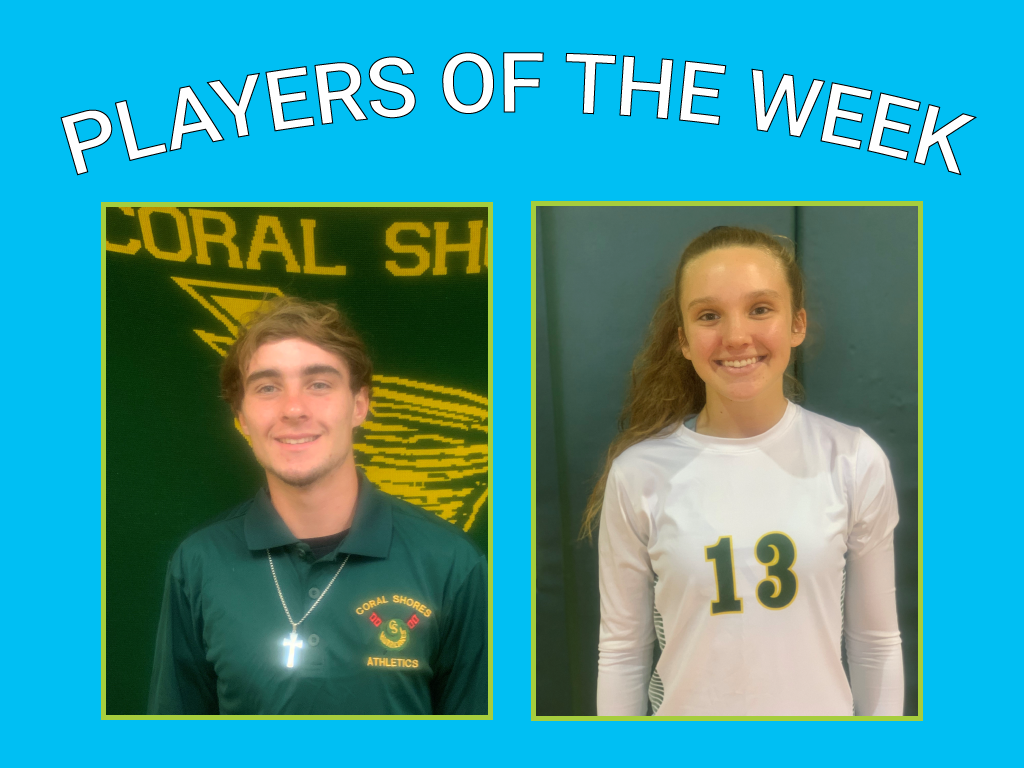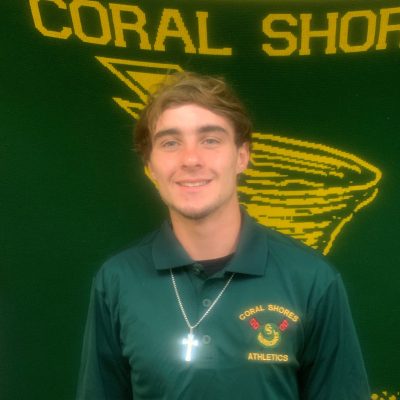 Gage Dennis,
Coral Shores Male Athlete of the Week
(Wk of 8/26/19)
Gage Dennis, a senior wide-receiver and strong-safety for the Coral Shores football team is the first ever Upper Keys Weekly, Male Athlete of the Week. Dennis, a three-year starter for the Canes, has led the team in receptions each of the first two games collecting six passes for 42 yards against Coral Park and another five passes for 81 yards against LaSalle this past Friday night at George M. Barley Jr. Stadium.
Dennis has received high praise from his coaches for his off-season training and his exemplary leadership. Defensive Coordinator and Associate Head Coach, Herbert James volunteered, "Gage has really stepped up as a leader. He's been a very positive role model on and off the field." James, who won three National Championship rings as a star defensive back at the University of Miami, added, "Gage understands all that goes into winning. He led our off-season training program and transported teammates to workouts on a daily basis." Head Coach Alphonso Bryant added, "We are a very young team so the leadership and example Gage provides is invaluable."
Gage was also recognized for his efforts in The Upper Keys Foundation, community service program. Most recently he has committed numerous hours to Coral Reef Clean-up efforts, a mission he says is, "close to my heart. My family owns Captain Pete's Pro Shop and I work there every weekend which has helped me to understand the critical importance of our coral reefs" said Dennis. Gage also helped assemble work crews among football teammates after Hurricane Irma. They went "from house-to-house, just helping out anyway we could."
Dennis is also a standout on the Boys Weightlifting Team at Coral Shores. Last year, Coral Shores' first year in the sport, Gage advanced to regionals by bench pressing 225 lbs, the top press for the district in the 145-pound division.
Carly Lindback, a senior standout on the Coral Shores volleyball team, has been named the inaugural winner of the Upper Keys Weekly–Female Athlete of the Week.  Lindback, who plays Opposite Hitter, led her team to a huge comeback win over county rival, Key West last Thursday in Key West.  She has been a starter and standout for the Hurricanes since 9th grade.
Carly also stars in the classroom –with a 4.02 weighted grade point average—and she has been widely lauded for her exemplary work in various Upper Keys Foundation-Community Services initiatives.  Carly has been extremely active in her work with Special Olympics each of the past four years and is currently a member of the "Special Olympics Club."  She also helped spearhead an UKF sponsored, Hurricane Irma Relief Drive which collected a commercial truckload of supplies and almost $5,000, all of which was delivered to storm victims in the Panhandle of Florida. 
In addition to playing volleyball for Coral Shores, Carly play "club ball" for The Tribe, in Pompano. "That is a huge commitment to drive that far from here" stated Canes Head Volleyball Coach, Kathy Ets-Hokin.  "She trains with weights and a private trainer; she has always wanted to play in college. She is an exemplary role-model of an athlete who goes the extra mile to improve her skills. She continues to be a force out on the court and she excels in the classroom with high grades while taking challenging AP and honors courses" Ets-Hokin added. 
"Carly comes from a family of outstanding athletes. Her parents understand the value of sports and they are extremely supportive of the team" offered Ets-Hokin. She continued, "Carly is always an asset to the Volleyball team as a player and leader. She exhibits perseverance, determination, and the will to win. Having her on the team has been a true pleasure and I can't wait to see her play in college!" 
On a related note, Carly has decided on a college and will be signing her letter-of-intent in the coming weeks.  The Upper Keys Weekly will cover that signing in a future edition.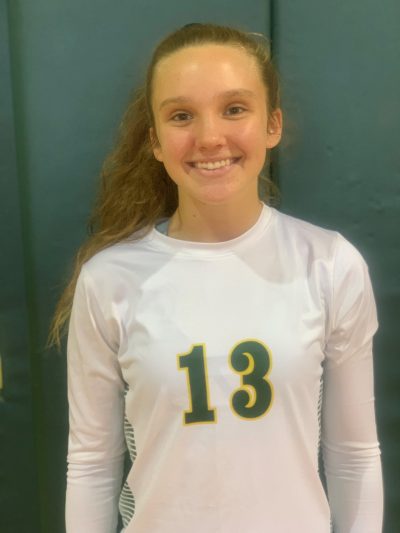 Carly Lindback,
Coral Shores Female Athlete of the Week
(Wk of 8/26/19)